Another cost effective solution for providing natural day light to dimly lit areas, not only does it lift the whole ambiance of the area been lit, creating a warm feeling, saving electricity from dawn till dusk.
Have a look in our portfolio, the photo of the sun tube was taken late in the evening on a very dull day, the customer couldn't believe the difference and was absolutely delighted .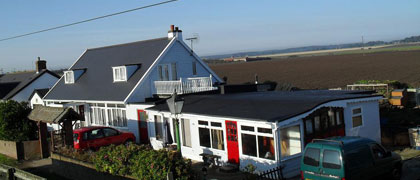 Meadway Roofing  took our brief and completed the project to our exact specification. We received weekly picture progress updates and communication was spot on. We have already recommended Meadway Roofing to friends and family.
I was extremely pleased with the work carried out by Meadway Roofing. All work was professionally executed and I will definitely be recommending them to my friends.